The late boxers biographer recalls getting to know a deeply spiritual and intelligent man with endless tales, no regrets and a passion for life that never diminished, even as his condition did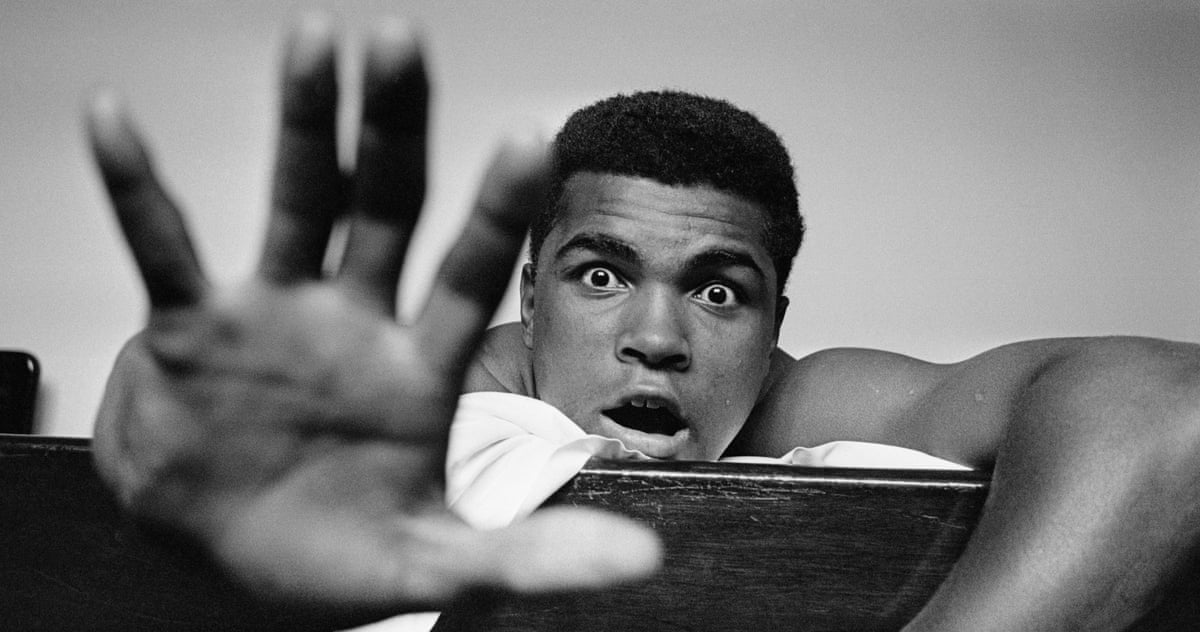 In 1991, I journeyed to England with Muhammad Ali to promote Muhammad Ali: His Life and Times, which had just been published in Great Britain. One afternoon, we were at a book signing in London when a woman in her forties passed through the line. She looked at Muhammad, then at me, and in a thick Irish accent asked, Excuse me; are you Alis son?
No, maam, I replied.
Oh, she said with obvious disappointment. You look just like him.
My initial reaction was to dismiss her as daft. After all, Im white and was only four years younger than Muhammad. But then it occurred to me that this was one more example of how, when it came to Ali, people were colour-blind. And of course, it was a compliment of the highest order to be told that I looked just like Muhammad Ali.
There were also poignant moments on our tour. Late one afternoon, we were in Nottingham. It had been a long day for Muhammad. That morning in Leeds, hed signed 900 books, posed for photographs, kissed babies, and shaken hands with literally thousands of admirers. Now that scene was being repeated with 500 more people who had waited in line for hours for their hero to arrive.
Ali was tired. Hed been awake since 5am, when hed risen to pray and read from the Quran. His voice, already weak from the ravages of Parkinsons Syndrome, was flagging. The facial mask which accompanied his medical condition was more pronounced than usual.
Most of the people in line were joyful. But one of them, a middle-aged woman with a kind face, wasnt. Muhammads condition grieved her. As she approached him, she burst into tears.
Ali leaned over, kissed her on the cheek, and told her, Dont feel bad. God has blessed me. Ive had a good life, and its still good. Im having fun now.
The woman walked away smiling.
I met Ali for the first time in March 1967, I was a student at Columbia University and the host of a radio show called Personalities In Sports that aired weekly on the student-run radio station. Muhammad was preparing to fight Zora Folley at Madison Square Garden and I had been granted an interview with him. For an 18-year-old sports fan, it was heady stuff.
At that point in Alis career, he was virtually unbeatable. Ali-Folley would be his seventh championship defence in less than a year and his final bout before a three-and-a-half-year exile from boxing. The war in Vietnam was at its peak. The National Selective Service Presidential Appeal Board had voted unanimously to maintain Muhammads eligibility for the military draft, and hed been ordered to report for induction in April. The assumption was that he would refuse induction. Ali himself had hinted as much when he said, Why should they ask me to put on a uniform and go 10,000 miles from home and drop bombs and bullets on brown people in Vietnam, while so-called Negro people in Louisville are treated like dogs?
At Madison Square Garden, I watched Ali go through a series of exercises. Then I stood at the edge of the ring as he sparred with Jimmy Ellis. When that was done, he went into his dressing room and I followed. I wasnt from the New York Times or any other news organisation of note, but that didnt seem to matter. Ali told me to turn on my tape recorder. We talked mostly about Nation of Islam doctrine, with some questions about the military draft, Folley, and boxing in general thrown in. Ten minutes after we began, Ali announced, Thats all Im gonna do, and the interview was over.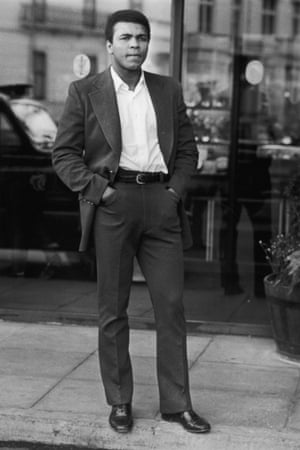 Read more: https://www.theguardian.com/sport/2016/jun/04/sp-muhammad-ali-biographer-memories-cassius-clay